Welcome To
Hubber Legal
We are your local criminal law experts in the Northern Territory. As a boutique law firm, we're dedicated to providing outstanding personal service, friendly assistance and expert legal representation.
When you engage us as your legal advisors, we will:
Take the time to listen and understand your side of the incident

Provide the legal expertise, knowledge and experience you need

Fight hard in court to get the best possible results for you

Offer competitive, transparent, set-fee pricing

Give you access to expert legal advice and assistance whenever you need us - 24/7

Happily share our extensive local knowledge
We understand that being charged with an offence and going to court can be stressful and daunting. Our job is to help you feel at ease and guide you throughout the process. Remember, your first consultation is free… so call us now on 08 8942 0724 or 0400 284 230 for a confidential discussion about your legal options.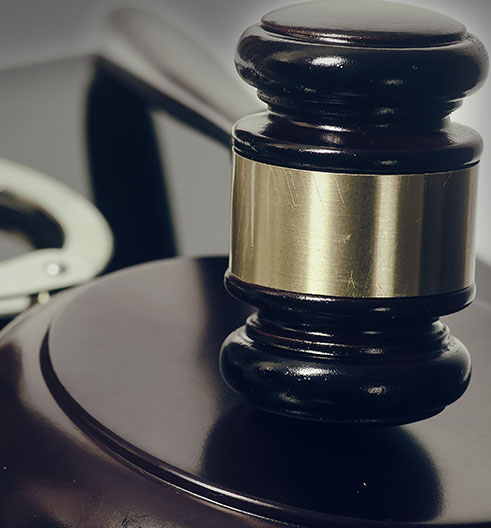 About Us
At Hubber Legal, we offer you direct access to a senior lawyer with the comprehensive knowledge, criminal law expertise and commitment to fight hard to secure the best possible outcome on your behalf. We also offer transparent pricing, with set-fee quotes, so you know the price of engaging us to provide expert, qualified defence in advance.
We are firmly focused on the needs of our clients, offering you understanding, compassion and the opportunity to be heard. Our personalised service and legal solutions are tailored to your individual situation, no matter how complex it may be.
Hubber Legal has a hard-earned reputation for delivering strong representation in court. We provide you with a powerful defence while asserting our superior negotiation skills, always seeking the most lenient sentence and the optimal outcome.
We believe everyone is entitled to quality legal representation, and we've been providing expert legal advice to a wide cross-section of clients on a broad range of charges since 2008. We are firmly committed to becoming the leading criminal law firm in the Northern Territory.
The core values of our legal practice are:
Honesty
Accessibility
Accountability
When you need a lawyer who listens, understands and is ready and willing to fight hard on your behalf, we're waiting for your call on (phone number). We'll provide you with expert, senior-level legal advice, skilful assistance and transparent pricing.
Services
Criminal Law
Whether your matter is a simple traffic matter or serious indictable offence, it is important to know your rights. The most important of those is your right to silence, anything you say or do can potentially be used against you in court so it is important to get legal advice before providing any information to Police.
Traffic & Drink Driving
Traffic and Drink Driving Laws in the NT are governed by the Traffic Act (NT) and the Australian Road Rules, many of the offences are technical and difficult for Prosecution to prove. Mandatory minimum disqualifications apply to some drink driving offences but not all. The consequences of loss of licence can be catastrophic, particularly if you need your licence to work. Contact our team for the best drink driving advice.
Bail Applications
Hubber Legal specialises in urgent bail applications. Bail can be granted in even the most serious cases if the right application is presented to the Court. There is a great deal a family and friends can do to assist in supporting a bail application. Call now to discuss what to do if someone you know if being held in custody by Police.
Drug matters
The Northern Territory has harsh drug laws. If you have been charged or police want to speak to you about possession or supply of drugs or any matter concerning the Misuse of Drugs Act (NT), call now for a free advice session. In the NT, mandatory imprisonment applied to many drug offences. It is important to exercise your right to silence until you have received legal advice.
Assault
The Criminal Code (NT) contains many offences which fall under the heading of assault. The more serious offences can only be heard in the NT Supreme Court but all almost all assault matters attract mandatory imprisonment. Hubber Legal routinely defends assault matters, it is important to get advice in these matters to determine if a defence available to you.
Fraud
Fraud or what is commonly referred to as "white collar crime" is an area of rapidly growing interest to authorities and Police in Australia and the NT. Any act or omission which is dishonest or has the purpose of deceiving will fall into this category. The harsh penalties are potentially devastating to people personally and professionally. Fraud charges require expert defence backed by specialist knowledge.
Criminal Property Forfeiture
Criminal Property Forfeiture
Criminal Property Forfeiture is the retraining, seizure and forfeiture of citizen's property, real and chattel, if the property was used or derived from criminal activity. Real estate, vehicles and money are the most common items seized. If you have been charged with a criminal offence you may be subject to these laws.
Domestic Violence
If you have had a Domestic Violence Order application taken out against you by someone you know of Police, you need the best legal advice. Hubber Legal have many years experience in this area. If you have been restricted from contacting your children or are unable to return to your residence due to an order, we can help you through this very difficult time.